Start Your Journey
The retirement planning process starts with discovering what you want from retirement. Once you have clear goals in mind, it becomes possible to follow a strategic process that lays out simple, straightforward steps to reach them. With our 3 Step Process, we can work toward building your ideal financial life together. Let's get started today!
STEP 1
Get to Know Each Other
Tell us what you dream about and what keeps you up at night – your needs, biggest goals, loved ones, greatest fears – we're here to listen!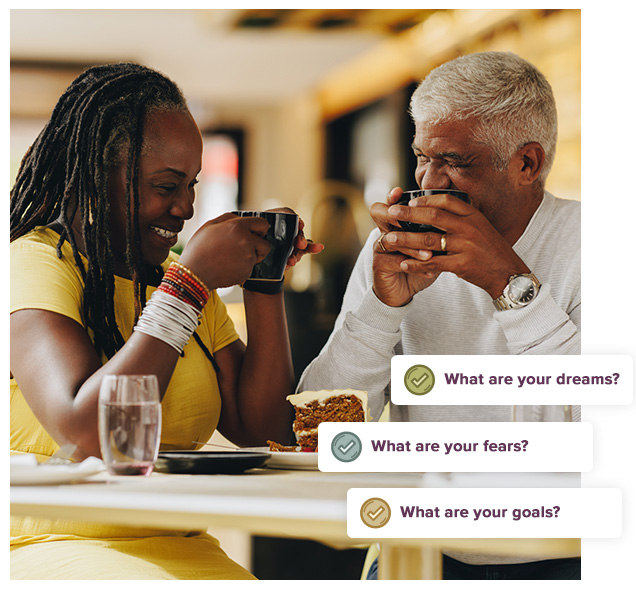 Step 2
Create and Carry Out Your Ongoing Plan
Based on your information, we will deliver a comprehensive financial plan for your goals and then work with you to put it into action.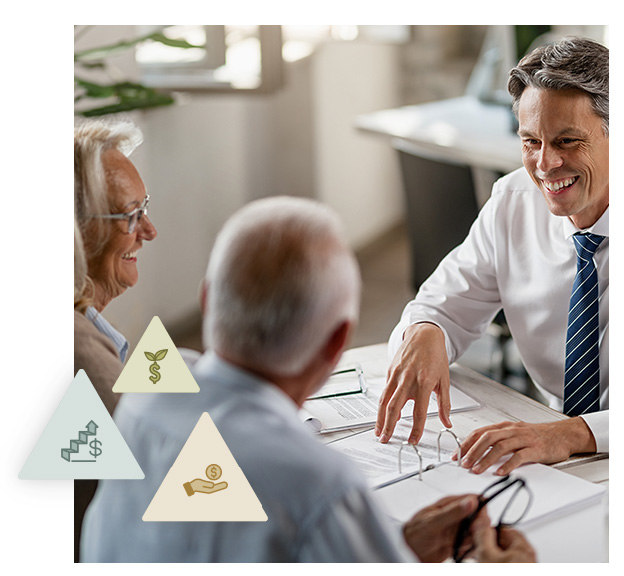 STEP 3
Pursue Your Ideal Financial Life
Spend time doing what you love with the people you love. And if your life changes, we'll help you adjust your plan so you can keep moving forward with confidence.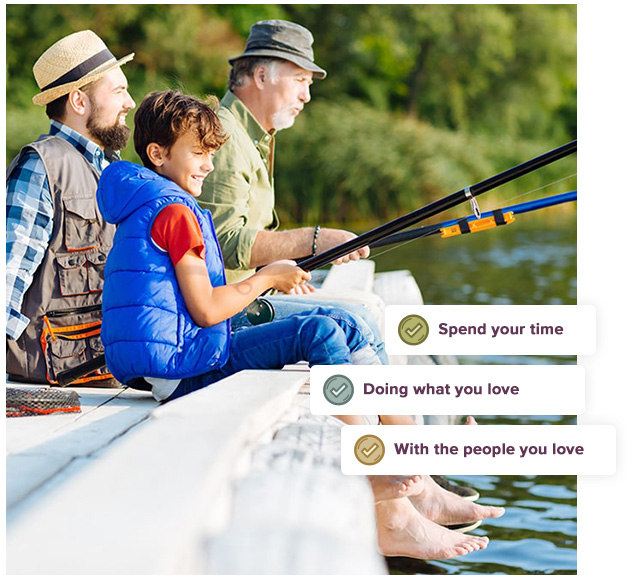 Frequently asked questions
Partnering with an Advance Capital Management Financial Adviser
You've got questions, we've got answers. Keep in mind: It costs you nothing to sit down and have an initial conversation.
Can't I do my planning and investing myself?
What information do I need to provide to get started?
Let's Talk
Start Building Your Ideal Financial Life
Advance Capital Management helps people like you work toward financial independence by providing personalized financial and investment services. You know where you want to go. Contact us for a free financial plan to help you get there.