Get the Knowledge You Need
Knowledge is the gateway to making smart, informed financial decisions. We encourage you to explore our educational resources to gain a better understanding of all things finance and investing. Of course, our best resource is our team of advisers, so feel free to contact us if you can't find answers to your questions here.
FEATURED WEBINAR
Is the Ford Buyout Offer Right for You?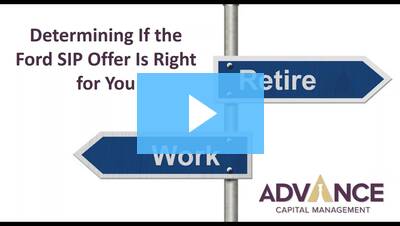 Pension or Lump Sum? Are you ready to retire? Learn about your options before you make your decision!
FEATURED E-BOOK
The AT&T Employee's Guide to Retirement
This interactive e-book guides both union and management employees through their AT&T retirement benefits, including: pension plans, 401(k) plans, insurance benefits, and more.
FEATURED VIDEO
Layoff Guidance
Mike Hohf talks to Charlie Langton from Fox 2 Detroit about how to prepare for a potential layoff.